Taiwan Cinema Returns to Cannes' Marché du Film with Nearly 100 Taiwanese Titles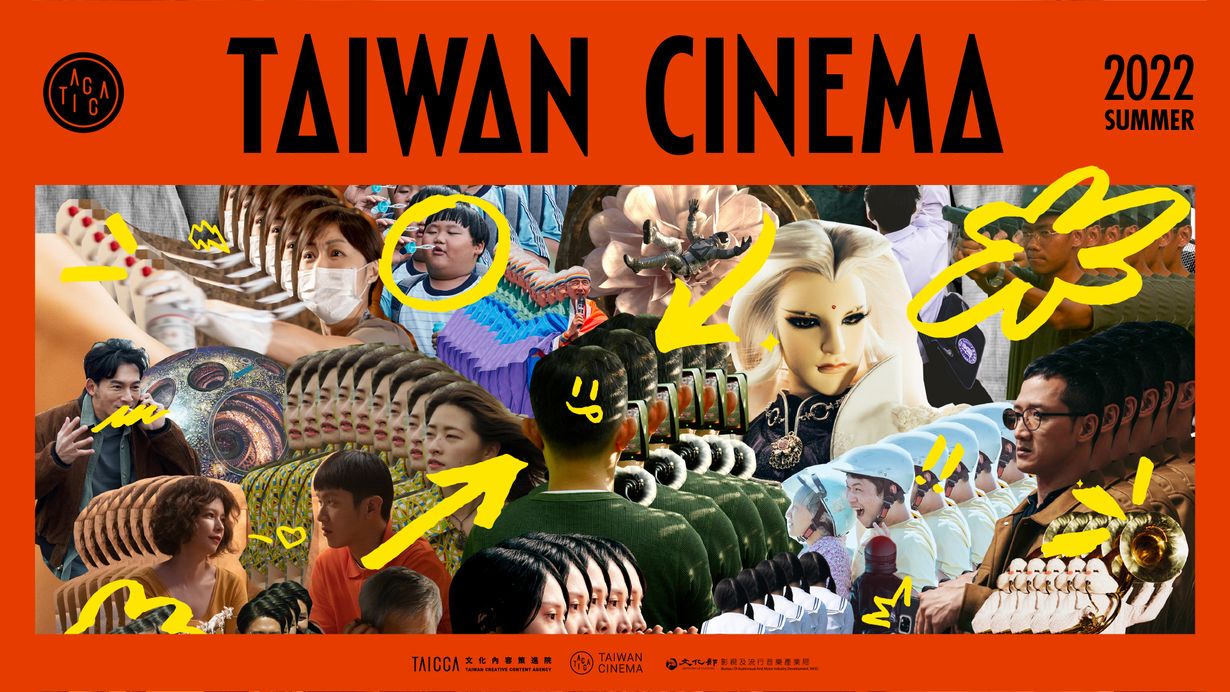 In 2022, the Marché du Film, which combines film art and commerce will run from May 17 to 25. "Taiwan Cinema" presented by Taiwan Creative Content Agency (TAICCA) will participate in Marché du Film through a combination of its online and physical markets with the support of the Bureau of Audiovisual and Music Industry Development (BAMID). After being limited to only the online platform over the past two years due to the pandemic, TAICCA will, for the first time, return to Cannes with a physical pavilion "Taiwan Cinema" at the Palais des Festivals this year, bringing along 92 film titles and projects and help matchmaking these latest titles with international investors and distributors.
Taiwan Cinema Returns to Cannes' Marché du Film with Nearly 100 Taiwanese Titles
"As international traveling restrictions are getting eased this year, there are more professionals participating in business events physically. In person meetings are crucial for matchmaking. TAICCA has been supporting industry professionals and creators to attend international exhibitions and festivals physically, and to build connections with global communities actively." Said TAICCA CEO Izero LEE.
This year, "Taiwan Cinema" will feature 39 studios and companies, presenting 92 quality Taiwanese films and projects. The total number of participating works is up 40% from last year, a reflection of Taiwan's abundant production capabilities. Participating works include the horror film Incantation, which topped the local box office with over 3 million USD this year; the glove puppetry adventure film DEMIGOD: The Legend Begins; the new film by Au Revoir Taipei director Arvin CHEN, Mama Boy, starring Vivian HSU and Kai Ko; and Legend of Sun Walker, Taiwan's first 3D immersive animated feature.
Taiwan's immersive content has really shined this year, with three works shortlisted for the Cannes XR x VeeR Future Award Competition: The Starry Sand Beach, which received TAICCA's International Immersive Content Grant in 2020, as well as two works supported by the Kaohsiung Film Archive's "Kaohsiung VR Film Lab" project, Madame Pirate: Becoming a Legend and Red Tail Ep. 1. The three Taiwanese projects are among the 18 shortlisted works vying for the "Best VR Story" and "Best VR Interactive Experience" awards, and will also be screened online during the festival. Those with VR equipment can register for accreditation and gain access to view the shortlisted works. To celebrate Taiwan cinema and reconnect with film and television industry professionals in person, TAICCA will host the Taiwan Cinema Networking Party on May 20th.
Taiwan Cinema at Cannes: Palais-1 No26.02
Taiwan Cinema Virtual Pavilion: https://bit.ly/37SaRck
Showreel: https://youtu.be/2VRTnirIBwU
Full Line-up: https://bit.ly/3yy185S